We've lowered fees by as much as 40 per cent
This means more of your money stays invested, which helps you get the maximum growth on your savings.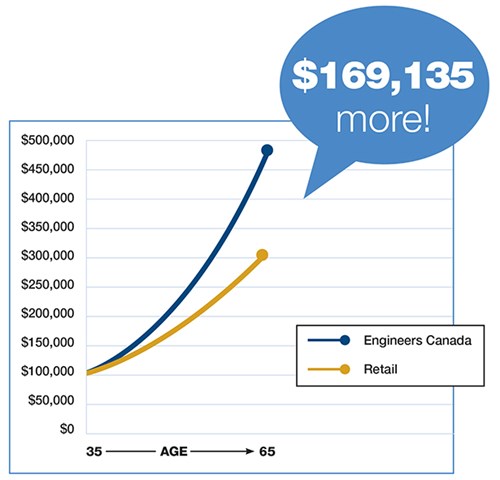 Assumptions: Based on a gross rate of return of 6% on $100,000 invested initially with no further contributions in a Jarislowsky Fraser Canadian equity fund (the most selected fund in the lineup) with an investment management fee of 0.66% compared to the average Canadian equity fund with an MER of 2.24%.
The lower fees can also help you keep more your money going longer in retirement*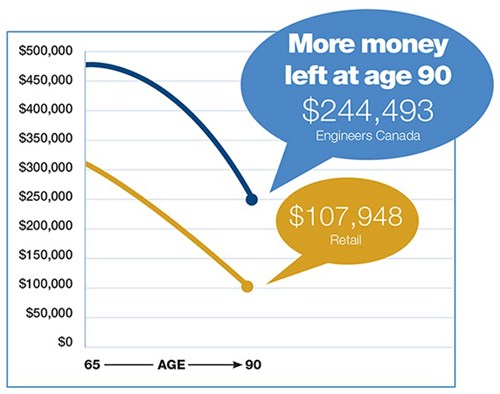 Assumptions: Based on a gross rate of return of 5% over a period of 25 years and minimum annual required income payments for the Engineers Canada RRIF when compared to retail financial institution RRIF.
*Fee reductions are only available through the Great-West Life RRIF.
Get more details on fees
RRSP fees (PDF)
NRSP fees (PDF)
TFSA fees (PDF)
RRIF fees (PDF)


Calculate the difference
See for yourself how much your savings can grow when fees are lower.  
Try the My group advantage calculator (requires Flash)